This winter season, accumulate savings while benefiting from the latest technologies. The best tool available to reduce your energy bill is called Éco Sinopé.

This feature was developed by Canadian company Sinopé Technologies ties in with the dynamic pricing offered by power utilities across North America, of which Hydro-Quebec is a part. This means that when your electricity supplier identifies peak periods and asks its users to reduce energy consumption, Éco Sinopé allows you to apply these instructions automatically if you have activated the functionality in the Neviweb app.

Several devices from North American companies Ouellet and Sinopé Technologies are compatible with this functionality.
There are two main advantages of activating Éco Sinopé. First, reducing your energy consumption naturally lowers your electricity bill. It makes sense: you use less energy, so you pay less.

Second, reducing your electricity consumption upon your power utility's request usually comes with a reward – credits on your bill, lower rates, etc.

To benefit from the savings and rewards of dynamic pricing, you can manually turn off your devices and lower their temperature set points. However, this can be long and tedious. It adds a layer of complexity to your routine since the periods occur on weekday mornings and evenings between 6:00 a.m. and 9:00 a.m. and between 4:00 p.m. and 8:00 p.m.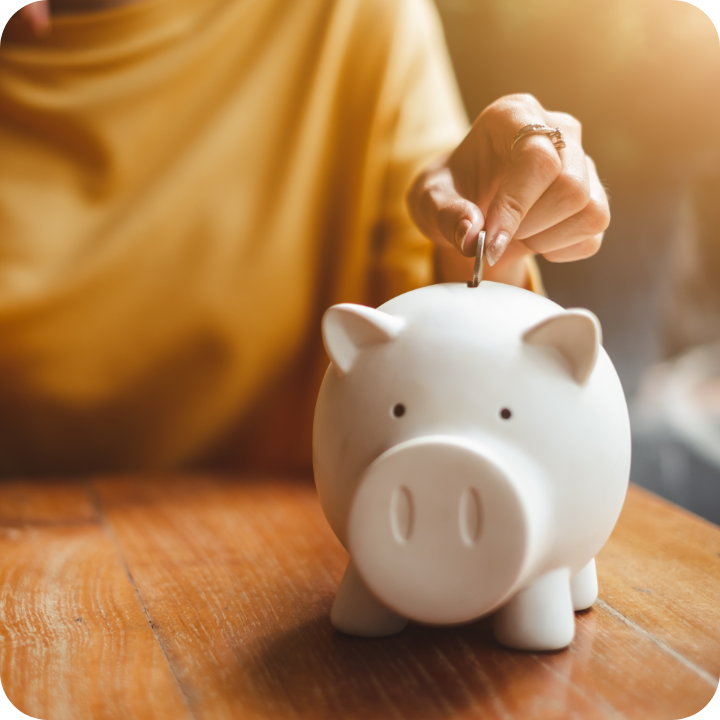 In short, Eco Sinopé gives you the best energy savings (and the best rewards) by helping you reduce your electricity consumption during peak periods.

Finally, unlike other programs currently offered, there are no penalties or commitments required from Éco Sinopé users. You've read well: users only benefit from the advantages, and that's it.
Dynamic pricing involves varying the price of electricity on the basis of a schedule. To encourage people to use less electricity during times of high demand, also known as peak periods, power utilities provide incentives, such as discounts or preferential rates.

For instance, a utility called Hydro-Québec allows people who wish to reduce their electricity bill to sign up for the winter credit option (a low rate at all times) or the Flex D rate (an even lower tariff that rises during periods of high demand).
The best energy savings. Truly.
Éco Sinopé was deployed in a preliminary version during the 2020-2021 winter season. We then surveyed user-testers to get their feedback on their appreciation for using the feature. The feedback has been overwhelmingly positive – people were happy that they just had to activate a feature to increase their savings even further!

We also received constructive feedback, which allowed us to add new features and expand functionality. (Thanks to all of you who took our survey last year!)

Finally, we took the opportunity to analyze the savings that users of the preliminary version have achieved thanks to Éco Sinopé. And to our delight, these turned out to be impressive. Judge by yourself!
Without effort nor discomfort, the majority (51.44%) of Éco Sinopé users managed to achieve savings on their electricity bills ranging from $50 to $150. Almost 8% of people even saved over $250!

In comparison, customers who only subscribed to Hydro-Québec's dynamic pricing without using the Éco Sinopé feature obtained an average of $40 with the winter credit option and $48 using the Flex D rate, according to a report published on the power utility's website.

On average, Éco Sinopé users saved $106 on their electricity bill, more than twice what Hydro-Québec customers obtained by activating dynamic pricing alone.
To read the survey results, take a quick tour of this other blog post titled Éco Sinopé in the preliminary version: survey results.
How is it possible to generate such significant savings with Éco Sinopé?

It's easy. Sinopé Technologies specializes in energy management and offers a broader range of devices, allowing electricity bill reduction. In addition, the Sinopésmart electrical load controller allows the control of energy-intensive devices such as the water heater. And since water heating represents up to 20% of the annual electricity bill, registering this device with Éco Sinopé is definitely a smart move!
Éco Sinopé is easy to use!
The Éco Sinopé feature is super easy to use. All you have to do is activate it in the Neviweb app, choose the settings for the participating devices, and you're done!

As you use your devices and your platform, you retain complete control of your devices at home at all times. Therefore, you can opt out of a peak event generated by your electricity supplier at any time if you wish.

The Éco Sinopé functionality is there by default in the Neviweb app, whether your electricity supplier offers a dynamic pricing program or not.

How does Éco Sinopé work?

Éco Sinopé is a feature available in the Neviweb app. It allows you to easily automate the dynamic pricing instructions you receive from your electricity supplier, free of charge.

With Éco Sinopé, you can choose which smart device(s) in your home will receive the instructions and which will be excluded. You can also select a profile that better suits your needs.
Your home has between 8 and 10 smart baseboard heaters, like most homes that use this type of heating. You also have a water heater connected to an electrical load controller.

You may decide to include the thermostats in the basement and those in the bedrooms. You could, however, exclude devices located in the nursery, living room and kitchen where you want to maintain a specific temperature.

Finally, temporarily turning off your water heater in the morning will allow you to have enough hot water in reserve for the showers. The unit would turn back on at the end of the peak event for a full hot water tank at the right temperature for your subsequent use.

There are as many types of use as there are people. This is why Éco Sinopé allows you to get a tailor-made experience for each device and for the different times of the day.

Click here to learn more about Éco Sinopé.